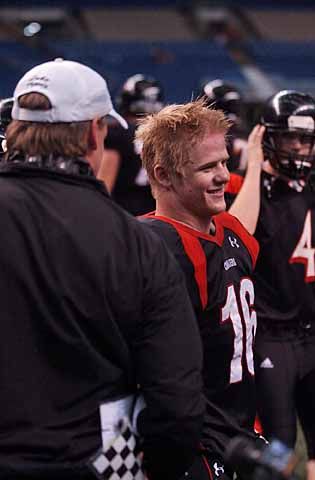 Calm before the storm - Ch. 8
After four games, Gilbert had thrown for more than 1,100 yards and nine touchdowns. More importantly, he'd been able to shake off a troubling start in which he suffered six interceptions in the first two games. Aydam joined the lineup for the Burnet game after dealing with a shoulder issue, and while he managed just a modest 16 yards on 10 carries, his return added to the Cavaliers' cadre of weapons.
But behind the scenes, a storm had developed. The early results weren't quite what the coaches had expected. Rumors began to fly, telling tales of player displeasure and unrest, coaches who yelled rather than encouraged as the pressure mounted.
"I think we were all a little frustrated," Gilbert said. "It was building. We just weren't playing as well as we all knew we could."