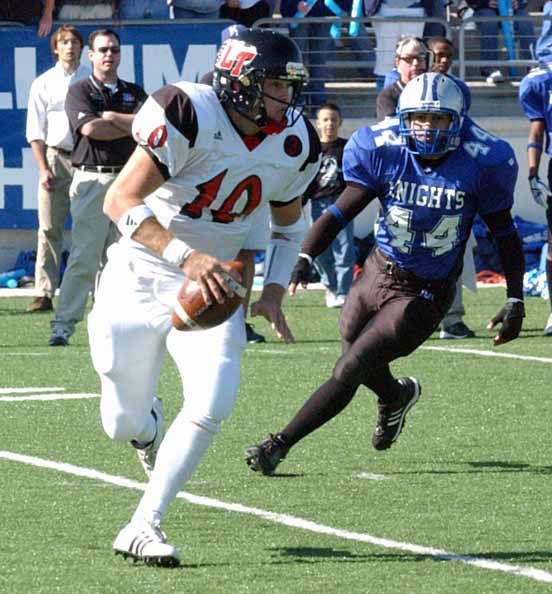 Emergence of Todd Reesing - Ch. 7
Acting quickly, the Cavaliers' dynamic duo connected on a post pattern for a huge gain on the first play, which sent the sideline and the Lake Travis fans in the stands at the Round Rock ISD Athletic Complex – better known as the Palace on Parmer Lane – into a frenzy. Several plays later, Lake Travis crossed inside the red zone, and finally the Cavaliers faced their last chance. Reesing recalled the timeout that occurred with his team facing a fourth-down-and-three in the closing seconds.
"I remember I just went over to the huddle with Coach Dicus and looked at him and just said, 'Give me the ball.' So we just called a quarterback sweep to the right. At that point there was just no way I wasn't going to get to the end zone."
Looking back at the moment nearly a decade later, Reesing recalled the play with ease. He took the snap and headed for the corner. There were defenders, but they couldn't get to him. He turned the corner, saw the end zone and dove across when he got close.