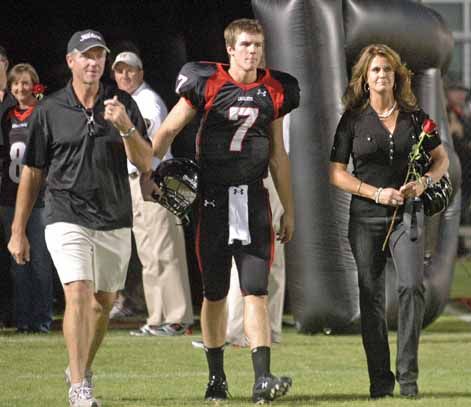 Rise of youth football - Ch. 6
Did the coaches and parents who started working with the young players know that types of success the future would hold? Did they realize that back in the late 1990s they were working with the players who would lead Lake Travis to seven consecutive district championships, much less five consecutive state championships?
"That thought never really entered my mind," said Luck. "I kept focusing on coaching Andrew and his buddies, and that was the important thing for me."
Gilbert said that, despite the coaching staff's collective resume, it didn't seem to him that he had been part of a group of super-coaches, nor did it appear the young athletes were destined for unrivaled success.
"At the time, there's no way you could look at it like that," he said. "We were dads who happened to play sports, and our kids ended up being pretty good at their level all the way up. When it was football season, that's what we were working on. When it was basketball, same deal. It wasn't like we thought we had something special going on."