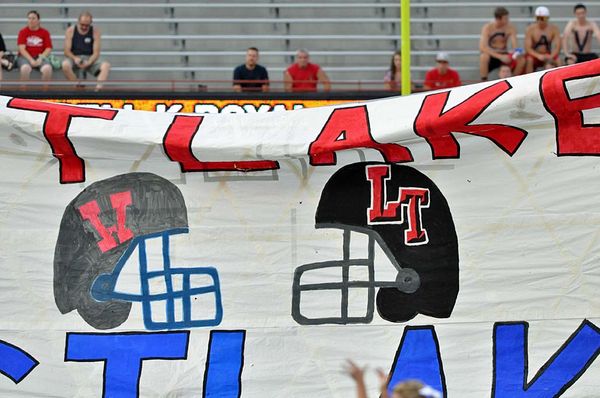 15-5A playoff race tightens
Lake Travis did its part to set up Friday's showdown with new arch-rival Westlake, and Del Valle, Bowie and Austin High will spend the next two weekends battling it out to see which two teams claim the district's remaining playoff spots.
Bowie, Del Valle and Austin High all sport 2-2 district records with two games remaining. Bowie, with a win over Austin High, has a leg up in the race for one of those two spots and a game against winless Anderson this week, but everything will play out as the teams play each other in the closing weeks. Austin High plays at Del Valle this week. Bowie closes out the regular season next week with a game at Del Valle.
Depending on which of the three teams earn playoff spots, Lake Travis and Westlake may know their future after Friday's showdown. Should Del Valle and Bowie claim the third and fourth spots, they would be put in the Division I bracket, meaning that Lake Travis and Westlake won't only decide the district title this week, but Division II playoff seeding as well. If Austin High makes the playoffs, that would push Westlake up into Division I and the Maroons would play in the Division II bracket with Lake Travis.
District 15-5A standings
*Lake Travis 5-0 8-1 320 125
*Westlake 4-0 5-3 246 123
Bowie 2-2 4-4 168 188
Del Valle 2-2 3-5 196 161
Austin High 2-2 3-5 239 254
Akins 0-5 1-8 117 359
Anderson 0-4 0-8 107 298
*-playoff qualifier
Last week's scores:
Lake Travis 31, Del Valle 6; Austin High 56, Anderson 42; Bowie 40, Akins 0
This week's games:
Lake Travis at Westlake, Bowie at Anderson, Austin High at Del Valle