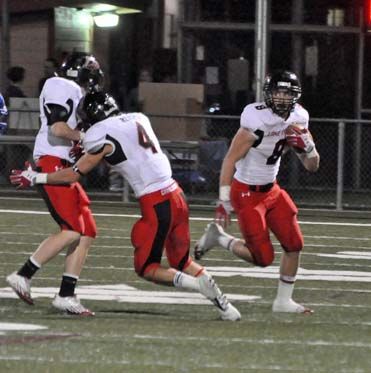 Updated Bracketology: Pflugerville schools await
As the regular season enters its final three weeks, the state playoff picture is beginning to come into focus.
Lake Travis and Westlake have clinched spots in the tournament, as expected, and all signs point to the Nov. 2 showdown as the game that will decide not only the district title but the Division 2 seeding. The winner will head to a bi-district game against most likely Pflugerville, and the loser will likely face Hendrickson. The Hawks figure to gain District 16-5A's top seed by virture of their 32-7 win over the Panthers.
Regardless of seeding, Lake Travis or Westlake could earn a rematch with A&M Consolidated in the Area round. The Tigers are currently leading District 14-5A. They beat both Westlake and Lake Travis during the regular season.
Other potentially intriguing regional opponents could include Lufkin, Longview and should both teams win out, a fourth-round rematch to decide the regional championship. Three times in its championship run, Lake Travis has had to play a district rival in the regional final. The Cavaliers beat Killeen 71-9 in 2008, Cedar Park 21-20 in 2010 and Cedar Park 14-9 in 2011.
Highlights of the other regions include:
Fifth-ranked Abilene is the highest ranked team in Region I. To make it out, though, Abilene will likely have to meet Midway, which reached the 4A Division 1 championship game last year.
Top-ranked Katy waits in Region III. The Tigers could potentially meet La Porte early on and must handle either Manvel or Port Arthur Memorial to get out of the region.
Third-ranked Steele and Smithson Valley look to control Region IV. The Knights have reached the title game in successive years, winning in 2010 before falling to Spring DeKaney last year. The Rangers fell in the second round to Lake Travis last year. Like the Cavaliers and Midway, they moved up into the 5A ranks after the spring realignment and have maintained their success.