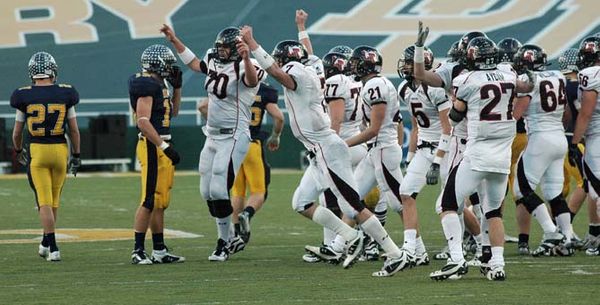 Game preview: Intangible tidbits
Lake Travis returns to Floyd Casey Stadium for the first time since 2009, when the Cavaliers won their third championship. The Cavaliers have never lost while playing on Baylor's field, which was the site of their first three 4A state championships. In fact, the Cavaliers have never trailed at Floyd Casey, leading from wire to wire in wins over Highland Park (36-34 in 2007) and Longview (48-23 in 2008 and 24-17 in 2009).
The Cavaliers have put up some impressive streaks beginning in the 2007 season. At different points, Lake Travis had won 48 straight games overall, 48 straight district games and 30 straight playoff games. The playoff win streak came to an end last season with a first round loss to Pflugerville. Then there's one streak that's still alive. In its history, Lake Travis has never lost a playoff game played later than the second round. From the third round and on, the Cavaliers have won 24 straight games. In its history, Lake Travis is 36-5 in the playoffs.
What's in a name? Longhorns by any other name have not fared well at Floyd Casey Stadium of late. The University of Texas has lost its last two games played at Baylor and three of four to the Bears overall.