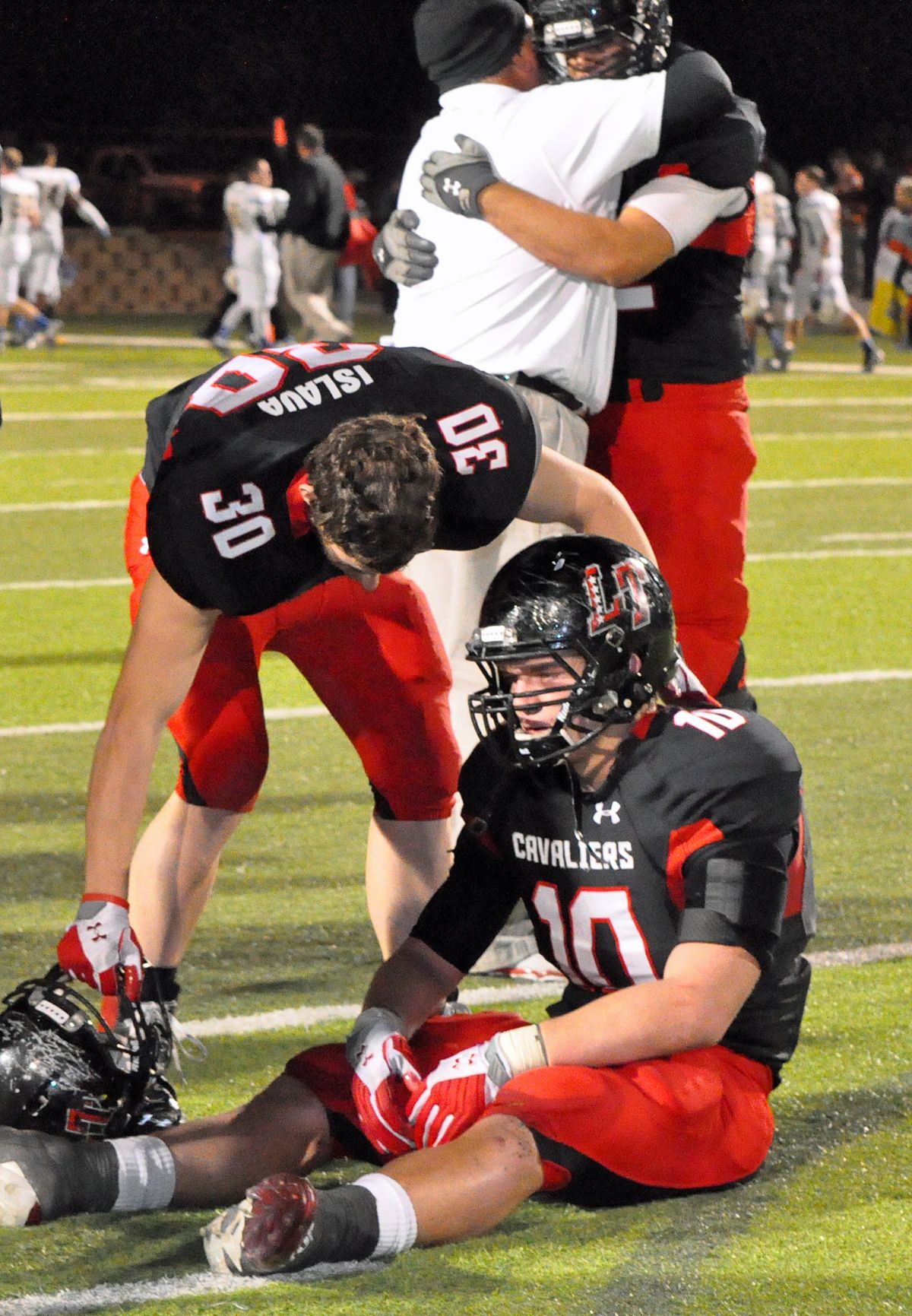 Five things: Pflugerville
Eleventh hour magic
Up until all the dust settled Friday night, Lake Travis thought its Bi-District opponent would be Stony Point, but Pflugerville had other plans, and then some. At 2-7 entering the game, the Panthers beat the Tigers 19-2 to negate any District 13-6A tiebreaker advantage Stony Point held (in conjunction with a McNeil loss). With Pflugerville, Stony Point and McNeil locked up with 3-4 records, the only remaining option to break the tie became flipping a coin. The Panthers won, earning the final playoff spot and a date with Lake Travis.
We meet again
The Panthers and Cavaliers have met in the Bi-District playoffs before, much to the Panthers' delight. In 2012, Pflugerville scored a late touchdown and survived Baker Mayfield's Hail Mary to Grant Foster in the back of the end zone to upset the Cavaliers 23-20. The loss ended Lake Travis' five year run of state championships and snapped a 30-game post-season win streak. This season's appearance marks Pflugerville's first playoff appearance since that 2012 season. Prior to that, the Panthers had reached the playoffs in five of six seasons dating back to 2007.
Not shying away
Pflugerville's seven losses may be among the most among teams qualifying for the 6A playoffs, but only two of those losses came to teams who have already collected equipment and moved on to basketball. Leander and McNeil are the only teams to beat Pflugerville and miss the playoffs. Leander finished fifth in District 25-5A and McNeil finished tied for fourth in 13-6A, losing the coin flip. The other teams to beat Pflugerville have posted a combined record of 40-10 (Bowie, Georgetown and 13-6A rivals Round Rock, Cedar Ridge and Hendrickson).
Finishing strong(er)
After a disappointing start to the season, Pflugerville has picked up its play down the stretch. The Panthers got off to a 1-6 start before winning two of three to finish the regular season. The 1-6 start included a 17-7 loss to Bowie and a pair of three-game losing streaks sandwiched around a week 4 win over Rouse. In addition to the regular-season ending win over Stony Point, the Panthers grounded Westwood 27-14.
Inside the numbers
Pflugerville's been content to run the ball at its opponents, attempting to win time of possession to limit opposing offenses. Eight Panthers have rushed at least 20 times on the season, led by Jonny Naylor's 307 yards on 54 carries. Quarterback Justyn Merriweather's completed just 43 percent of his passes for 796 yards on the season with nine interceptions against just three touchdowns. The Panthers have relied on their defense, which has been stingy at times though susceptible to big plays. Playoff qualifiers have averaged a modest 27.4 points per game against Pflugerville, but McNeil put a season-high 45 points on the Panthers two weeks ago when Hayden Cooper racked up 449 yards and six touchdowns passing.