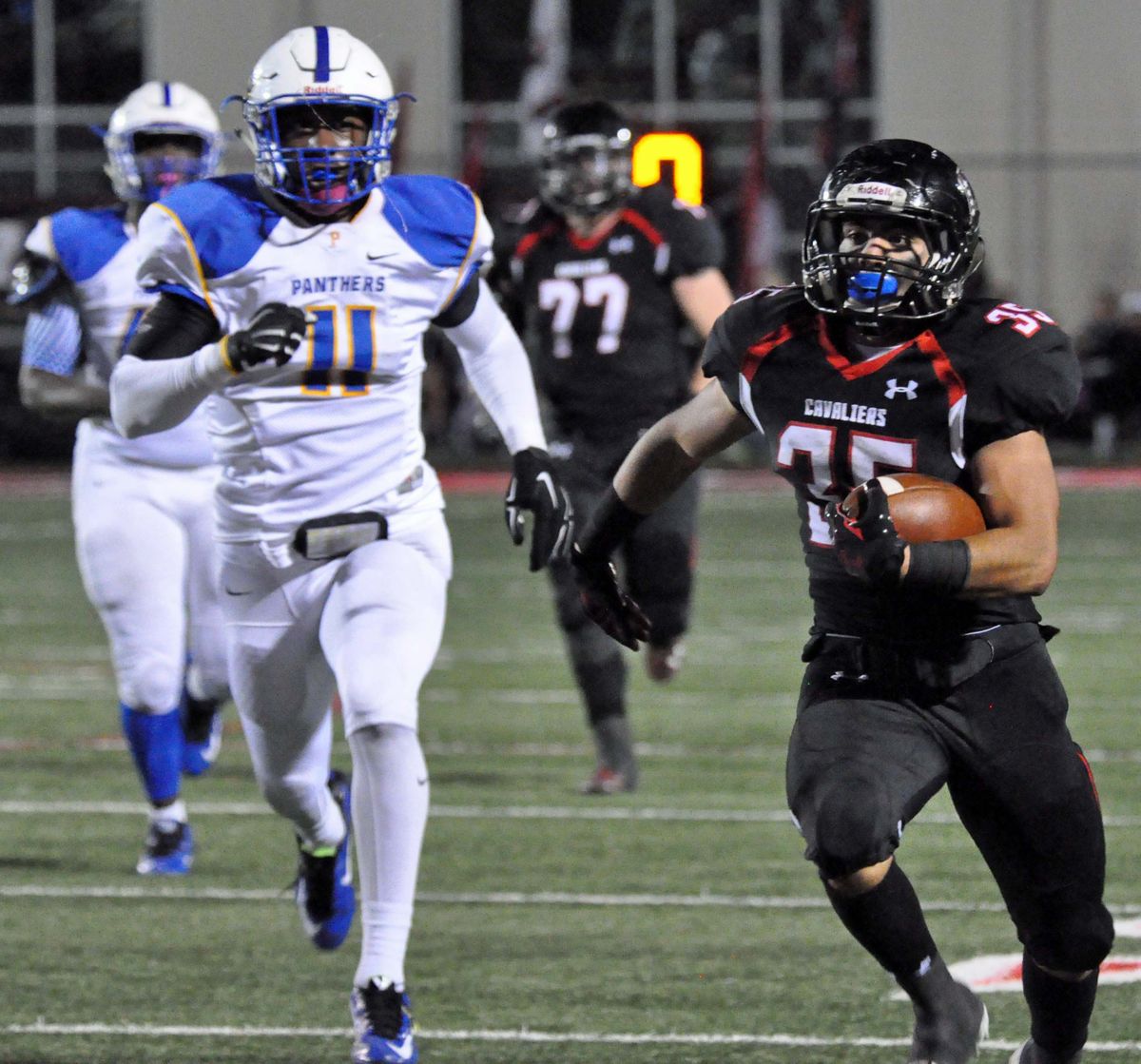 Lake Travis blanks Pflugerville to open playoff run
Fifth-ranked Lake Travis (11-0) used a suffocating defense to cruise past Pflugerville (3-8) 48-0 in a Bi-District playoff Thursday night.
The Cavaliers held Pflugerville to just 123 yards of offense while posting their fourth shutout of the season.
"All week, we prepared really hard," said junior linebacker Mateo Lopez. "We'd been working on this for so long, and today it all came together."
Pflugerville managed just 92 yards rushing on 43 carries and completed just eight of 17 passes for 31 yards. The Panthers didn't cross midfield until late in the second quarter and didn't get back there until the game's final possession.
Lake Travis, meanwhile, had no such problems.
Maleek Barkley returned the opening kickoff 37 yards and the Cavaliers needed just five plays to find the end zone. Charlie Brewer hit three straight passes to three different receivers, and Santiago Villegas rushed the final 15 yards for the opening score just 1:07 into the game.
"If we can put it all together, there's no one who can stop our offense," said Lake Travis coach Hank Carter.
Maleek Barkley added a first quarter score as the Cavaliers built a 15-0 lead. After a 49-yard run by Villegas, Charlie Brewer hit Cade Brewer for a five-yard score midway through the second quarter. Villegas added another touchdown as the Cavaliers stretched their lead to 32-0 at the half.
Cade Brewer's touchdown catch was his 11th of the season. He caught five passes for 49 yards on the night.
"He does an amazing job of catching the ball over his head," Carter said of his junior tight end. "He's a tough match-up. He's very, very valuable, especially in the red zone and on third down."
Cade Green proved tough for Pflugerville to cover as well. He caught six passes for 118 yards and a fourth-quarter touchdown. His 53-yard grab in the second quarter set up a second Villegas touchdown run. Barkley added a 35-yard touchdown run in the third quarter. He and Villegas have each rushed for five touchdowns in the last two games.
In his first playoff start, Charlie Brewer completed 18 of 28 passes for 228 yards and two scores. Led by Villegas' 99 yards on 13 carries, the Cavaliers also rushed for 150 yards. Barkley added 51 yards on four carries.
"I can tell you that every game we win from here on out, we'll be ecstatic about," Carter said. "We did a lot of really good things tonight, but there are also a lot of things we need to do a lot better."
Lake Travis advances to face the Spring Westfield/Kingwood winner. That Area playoff game will likely be played Saturday, Nov. 21, in Brenham.