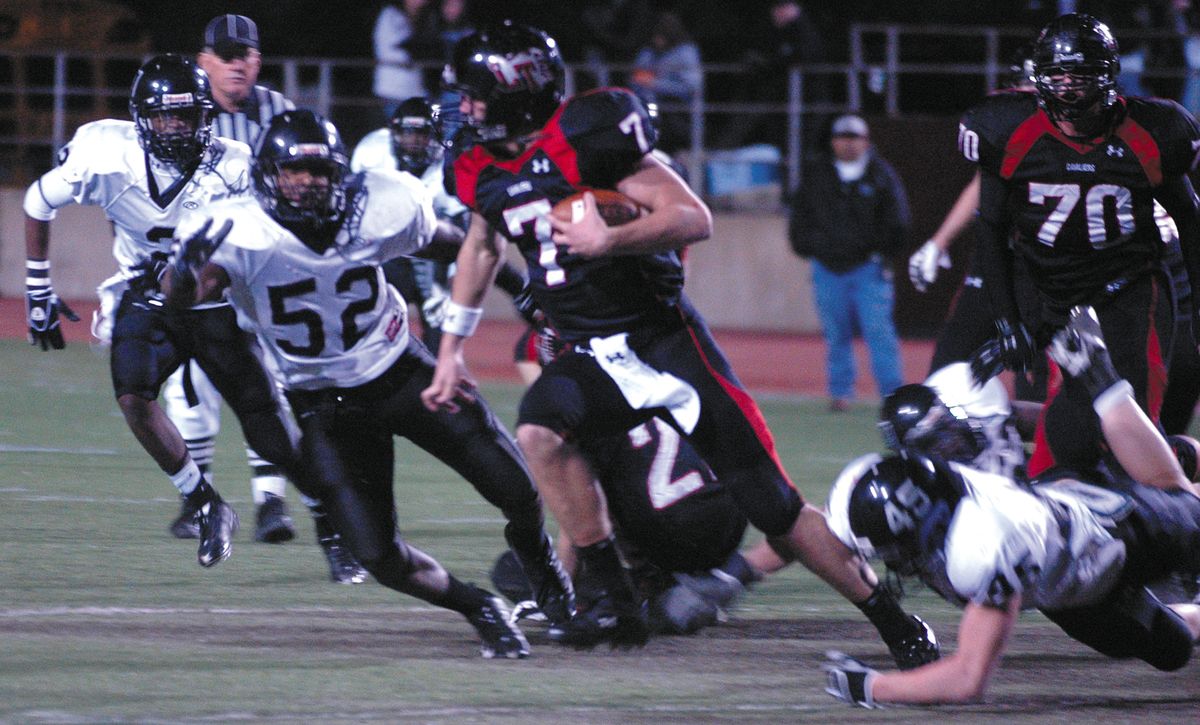 This week in LT football
Significant games from week 12 in Lake Travis football history
2012: Streak-snapping shocker
It's fitting that Lake Travis' Bi-District opponent in 2015 is Pflugerville. Four seasons ago, the teams met on Georgetown's Birkelbach Field. The Panthers converted a 4th-and-3 late in the fourth quarter to set up a go-ahead touchdown against the favored Cavaliers, who had won five consecutive 4A state championships and 30 consecutive playoff games before moving up to 5A. Lake Travis' rally fell a toe short when Grant Foster's foot came down on the back line of the end zone, negating a 45-yard touchdown catch on the game's final play. Pflugerville won 23-20.
2010: Hanging on
A state championship run nearly got derailed before it could start at House Park. McCallum gave Lake Travis all it wanted and more in a Bi-District game. The Knights frustrated Michael Brewer into the worst game of his career, and a late defensive stand preserved a 28-20 Lake Travis win. Brewer completed just five of 12 passes for 34 yards and suffered a pair of interceptions, but he rushed for 123 yards and a score to help the offense do just enough. The Cavaliers' Omar Duke-Tinson and Jonathan Roberts stuffed McCallum's Michael Sorrells on a fourth-and-goal in the final minute.
2008: Gilbert can run, too
In the midst of a season in which he'd set the state single season and career passing yardage records, Garrett Gilbert got Lake Travis' run to a second state championship off and running with his legs. Gilbert ran for a quartet of touchdowns to go along with three passing scores to lead Lake Travis to a 54-14 win over LBJ in the Bi-District playoffs. He'd go on to rush for 18 playoff touchdowns after scoring just five rushing touchdowns during the regular season.
2000: Area heartbreaker
One week after winning the only playoff game in Lake Travis history, the Cavaliers lost a heartbreaker at New Braunfels, falling 28-25. Lake Travis led 25-21 and had the Unicorns facing fourth and long with less than a minute left. But that proved enough time. A Hail Mary pass worked and New Braunfels ended Lake Travis' first post-season. "They just made one more play than we did," said then-Cavaliers coach Jim Shewmake.