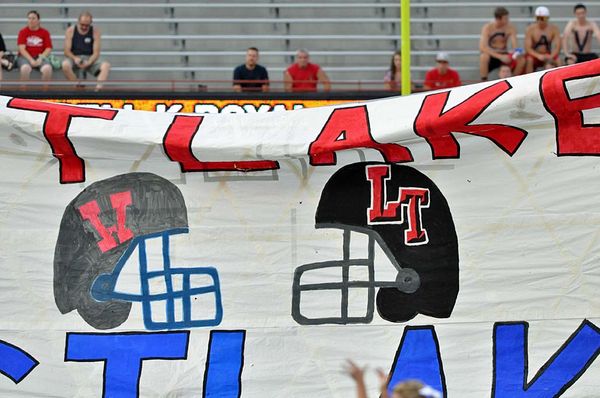 10 Days until Westlake: 10-years since Westlake's last win over Lake Travis
The rivalry between the area's most decorated programs began about the way most football fans expected it would. Westlake was area's unquestioned gridiron standard-bearer and Lake Travis had just begun to find its footing, coming off an unbeaten regular season and a second-round playoff loss the year before.
Led by future NFL fixtures Nick Foles and Justin Tucker, the Chaps handed sophomore-heavy Lake Travis a 38-14 loss to win the 2006 meeting on the Cavaliers' home turf. By the time the teams met at Westlake in 2007, the Cavaliers young players had begun to mature and the Chaps, fresh off a state runner-up finish, had been hit hard by graduation.
Led by quarterback Walker Kobelan, the Chaps overcame a first-half deficit and used an opportunistic defense to frustrate Lake Travis junior quarterback Garrett Gilbert time and again, intercepting him four times. Two of the interceptions came late in the game as the future USA Today Player of the Year marched the Cavaliers deep into Westlake territory looking for a tying score that wouldn't come.
By the time the dust settled, Westlake walked away with a 28-21 win that left Lake Travis coach Jeff Dicus fighting back tears following the game.
"We had a lot of opportunities there at the end and we just didn't cash in," Dicus said years later. "But, it made us regroup and made us understand that we can be beat if we don't take things seriously, work harder and do the little things that were necessary."
The Cavaliers did indeed regroup, winning their next 14 games on the way to the school's first state title.