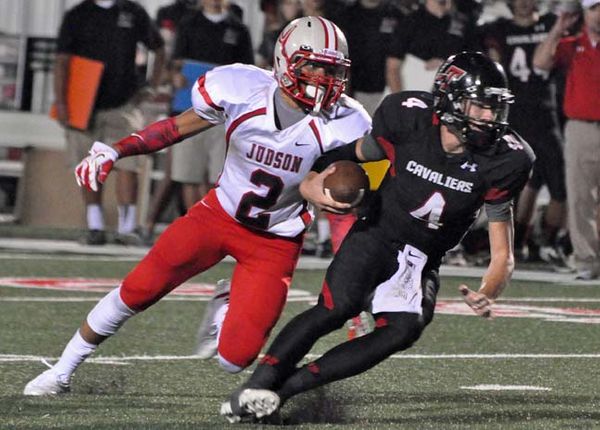 Quick kicks: Judson and Lake Travis
Hat trick: Judson is looking for its third straight win in the series that dates back to 2012. Lake Travis blitzed Judson 47-12 in their first game as a 6A (then 5A) school, but the Rockets won 25-19 in 2012 and 35-28 last season. The home team hasn't won in the series.
Rocket rushers: While Williams gets most of the attention, Judson's defense is plenty talented as well. DL Demarvin Leal commands double-teams up front, often leaving LB Brody Stoepler free to flow to the ball. Rashad Wisdom and Chris Mills are solid corners who'll test Lake Travis' revamped passing attack.
Wild Card: Among Lake Travis' first-time starters will be a handful of sophomores, including versatile Hudson Card. Slated as the backup quarterback, the athletic Card wowed coaches with his route-running and receiving skills. While he'll be Matthew Baldwin's primary backup, he'll also start in one of Lake Travis' top receiving positions – the role vacated by Cade Green, who graduated ranked third on the school's all-time receptions list (194).